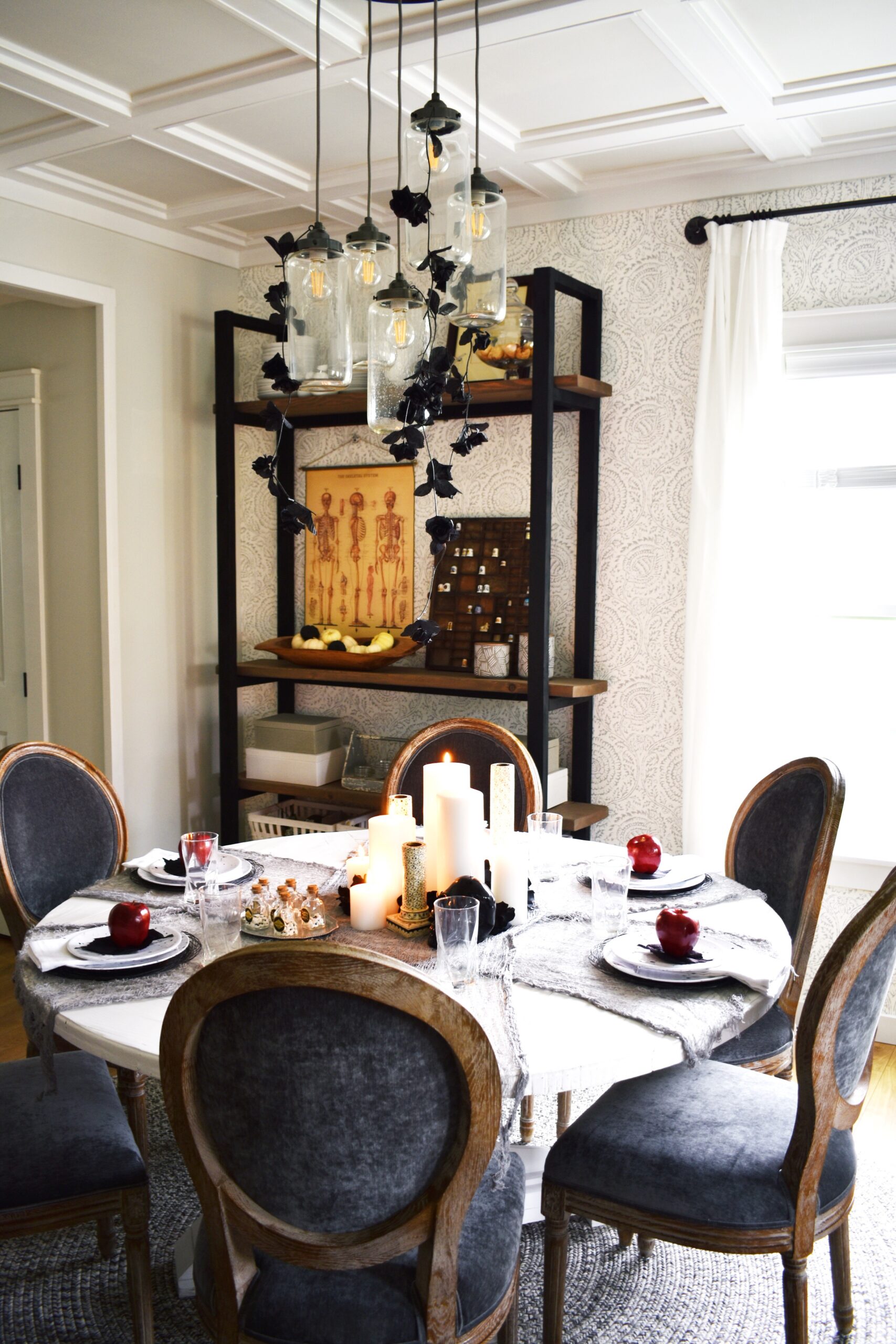 Every year before we venture out Trick or Treating, I invite some family members over for a quick dinner of Braised Short Ribs and Pasta to fuel up for our marathon candy seeking session (you can find that recipe as well as some of our favorite Halloween goodies here). To make things a little more fun (and a little more spooky) I took my oldest sons "advice" and decided this was the perfect opportunity to use our new dining room for the first time ever!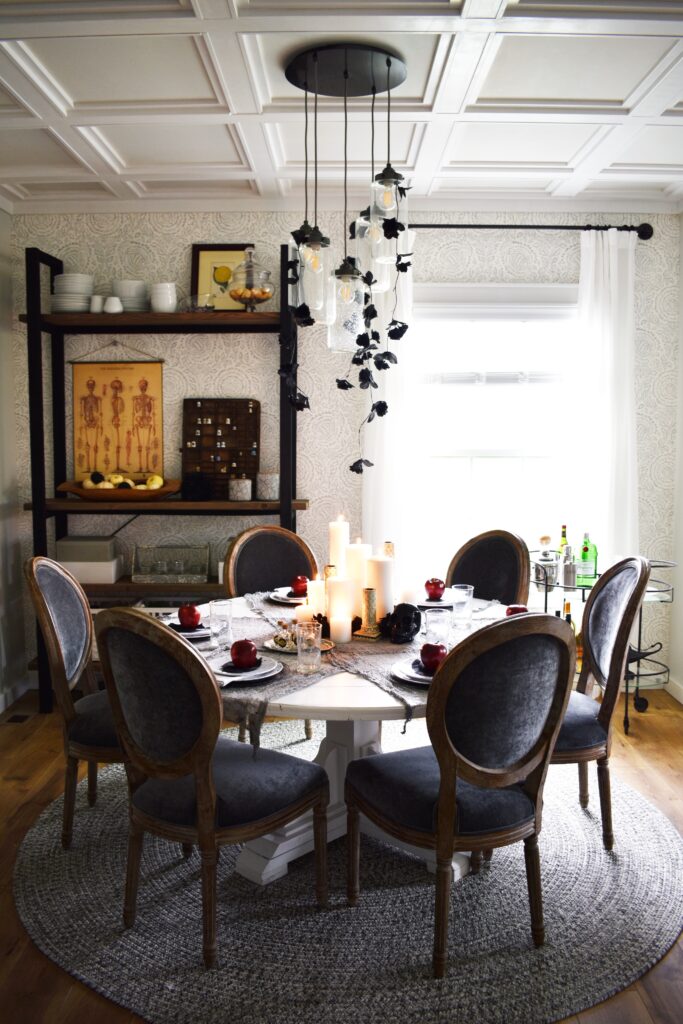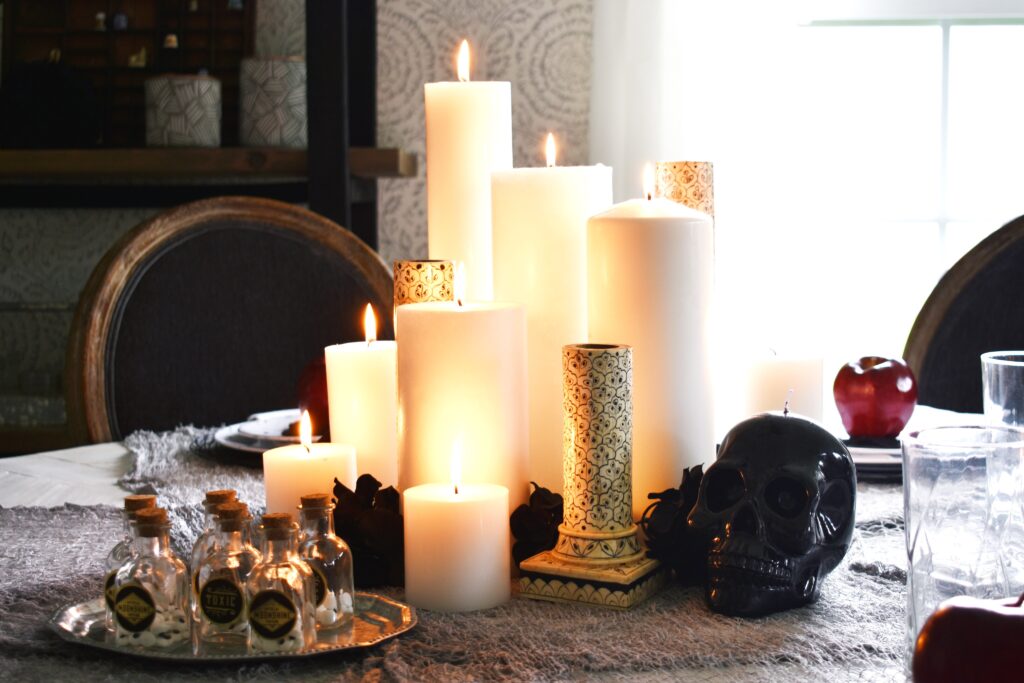 The beautiful gray velvet chairs and my handmade white table made the perfect backdrop to continue the Evil Queen/Fairy-tale vibe I already started. I borrowed a lot of my favorite white candles from the front room fireplace and grouped them with my beautiful antique bone candlesticks, my HomeGoods black skull candle, and some faux black hydrangeas. I also realized that I someone had forgotten to include my favorite story (Beauty and the Beast) when decorating so I made sure to add a single red rose to the centerpiece – I think next year I'm going to try to suspend it in one of my small cloches ; )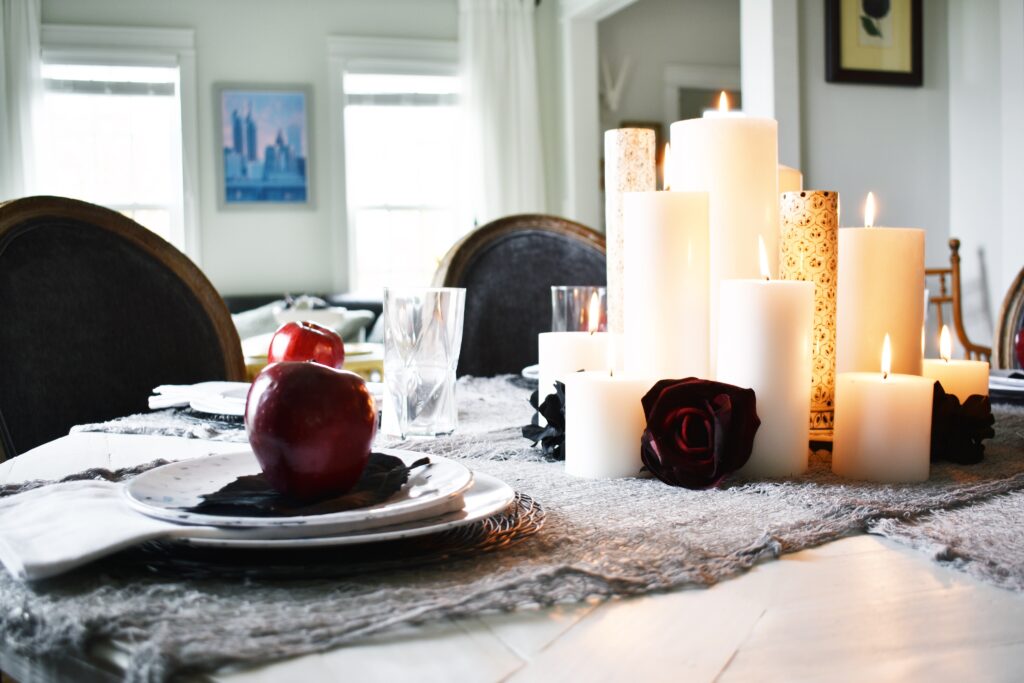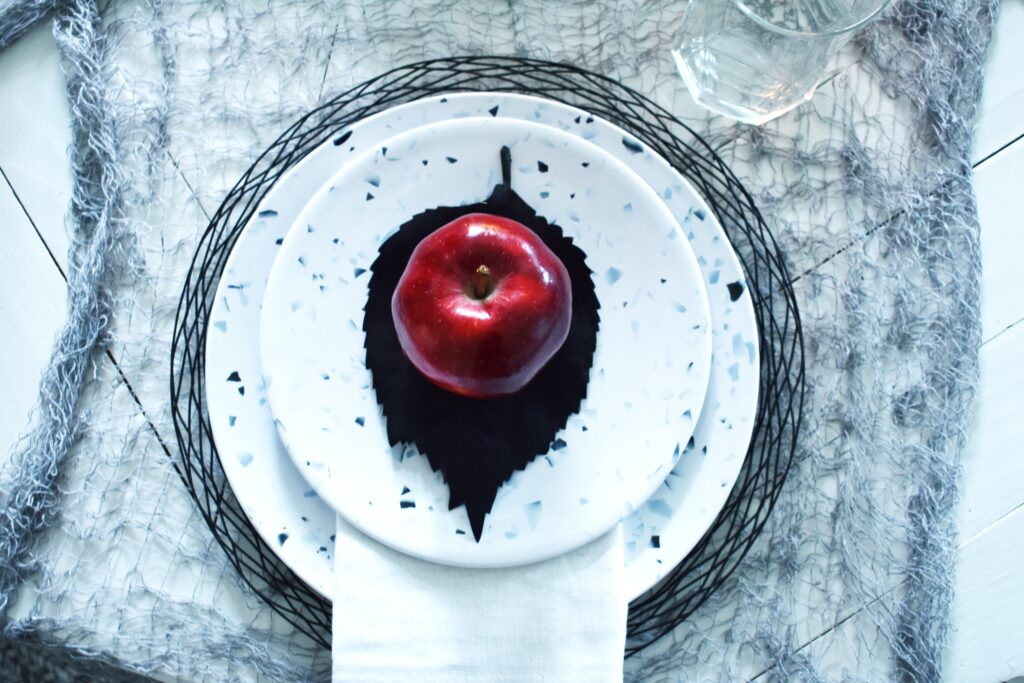 In lieu of a table cloth or placemats, I opted to criss-cross some of my new favorite gauzy fabric from Target, and I think it sets off the place setting perfectly. I tend to think very far ahead in terms of my home projects (both big and small) which helps me take advantage of good sales on end-of-season items that I can re-purpose and I'm always on the lookout for unique pieces in neutral colors that I can use over and over again. For example, these black chargers are from the Hearth and Hand Easter Collection, and the faux Terrazzo plates are from Target's Summer Collection (bonus – they're Melamine, which I find makes party clean up so much easier!) I always love incorporating food into my tables-capes, and some perfect "poisoned" apples on top of the faux leaves from the hydrangea branches give just the right amount of color – and I'm sure will inspire a tasty dessert next week.
And speaking of great sales, make sure you stop by Michael's the week before Halloween next year! I went in looking for a few final touches and since they were already bringing in the Christmas decor, all of the Halloween decorations were already on super clearance. I found this great silver tray and these cool potion bottles – filled with some candy eyes that I had on hand these quickly became a favorite of my little guys. I originally went in looking for some faux spiders to hang from the chandelier, but when none were left I switched gears and opted for some eerie and romantic black roses instead.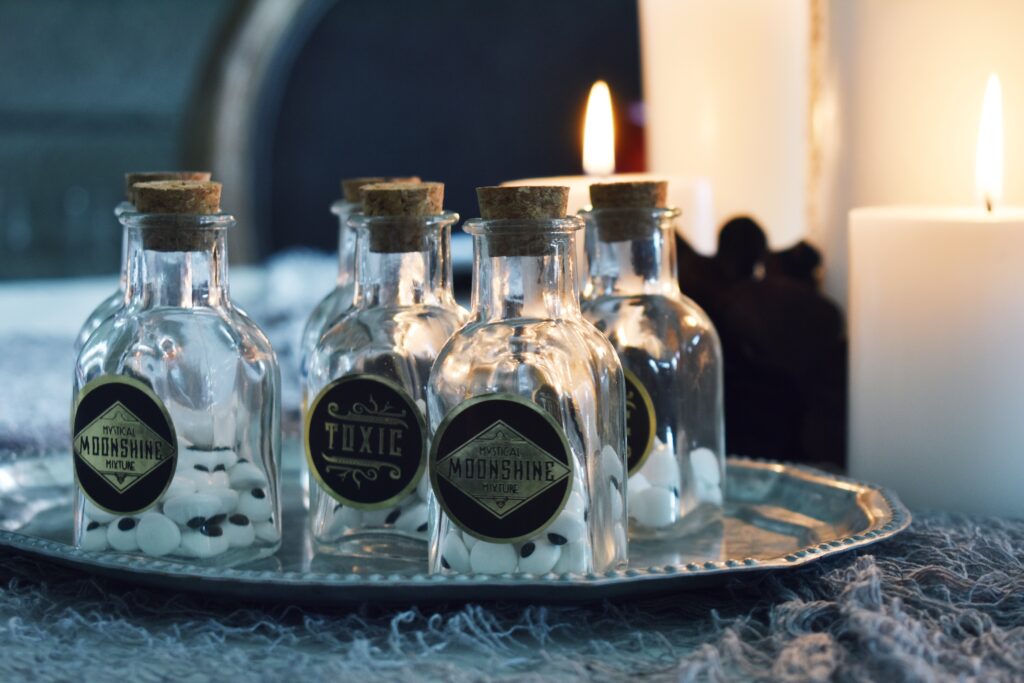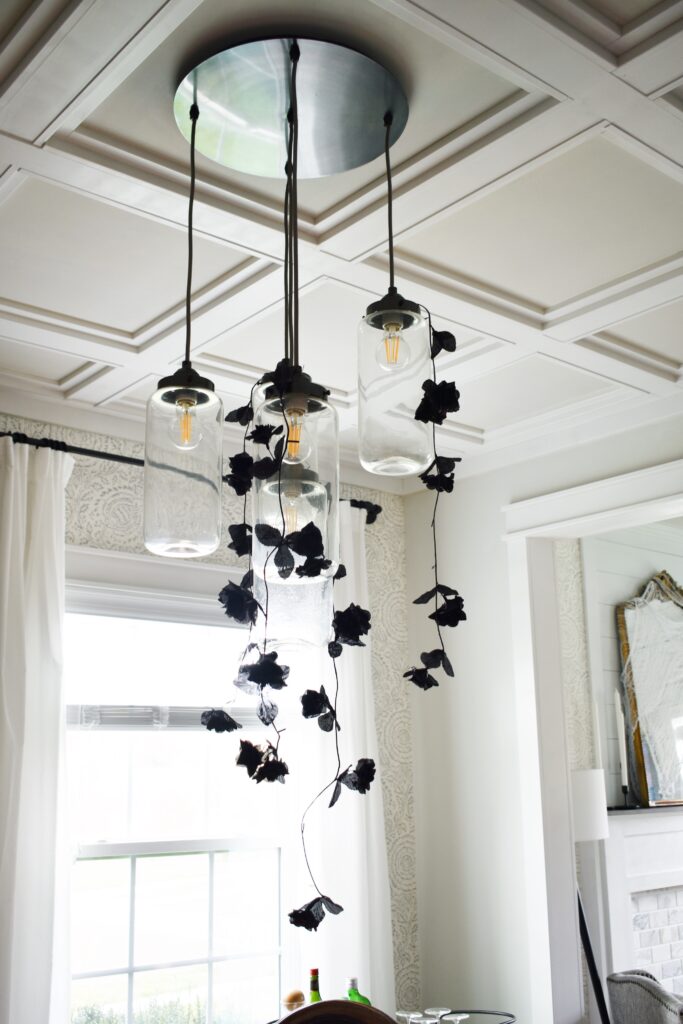 I ended up moving my large glass vase onto the corner cabinet, and even the mid-century bar cart got a little make over with some faux flowers and an Aladdin inspired genie lamp that not only talks, but was on sale for only $10 at Lowe's.
I'm almost giddy with excitement with how this table turned out – probably as giddy as my kids are to get their costumes on! Only a few more days until Halloween night when we will be dimming the lights (and most likely turning them purple because that's how we roll), lighting the candles, and excitedly waiting for the first Trick or Treater's to ring our doorbell.