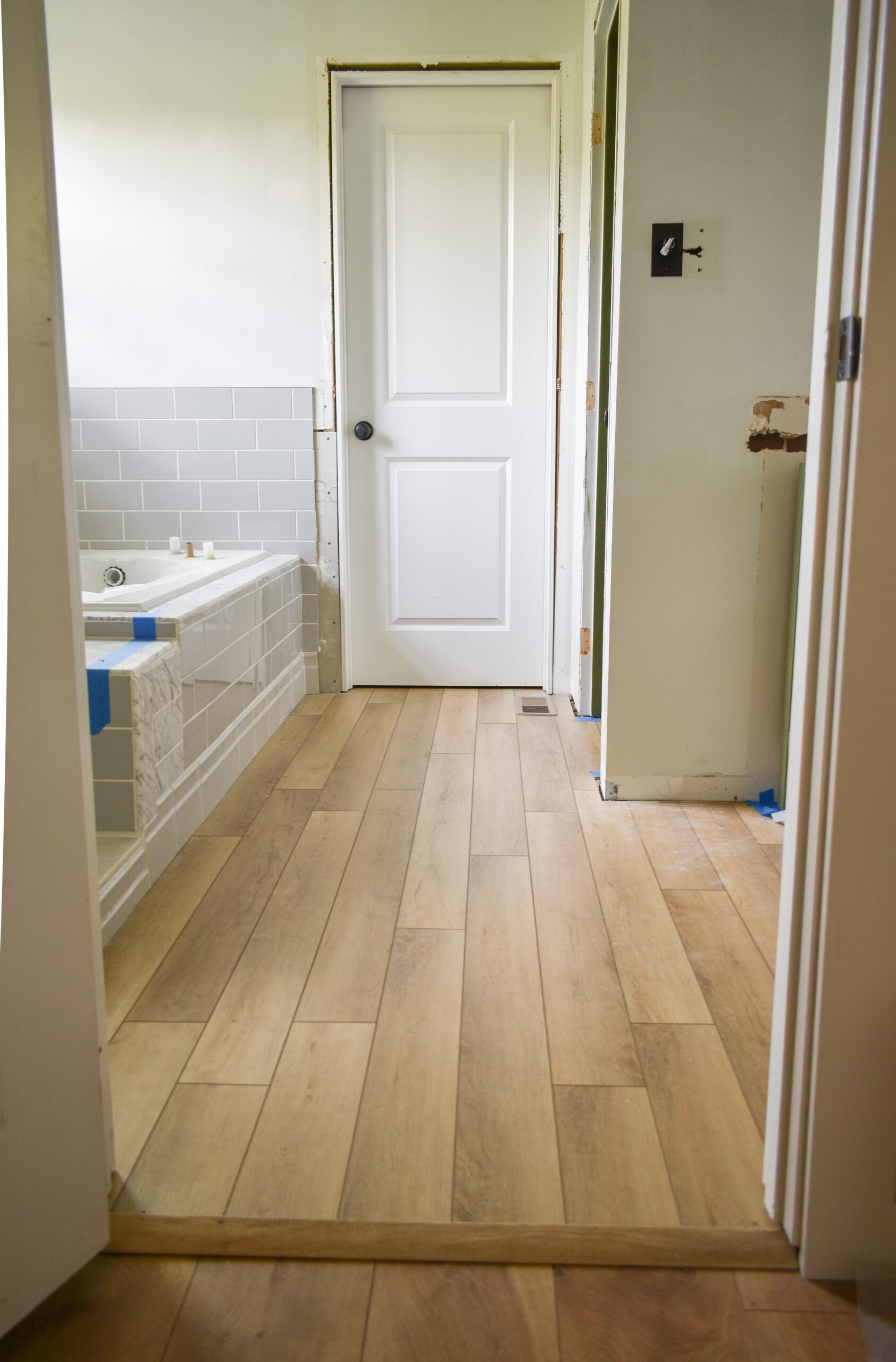 We've reached the point of the One Room Challenge where I begin to throw my blog posts together the day before so things are gonna get a little fast and loose around here! I've got quite a few big projects left on my list and I'm still waiting on our plumbing crew to get the fixtures installed so while I feel like I've made good progress, I still think it's gonna be a photo finish on this one.
Week 1 / Week 2 / Week 3 / Week 4 / Week 5 / Week 6 / Week 7 / Week 8
(Some of the links included in this post are affiliate links, meaning, at no additional cost to you, I will earn a commission if you click through and make a purchase)
This week I've got two big updates to share – the first is the flooring. When I originally designed this space I had planned on adding a darker gray tile, but our tile guy was worried that tearing up our existing tile floor would also tear up our sub-floor badly enough that we would have to replace all of it so he suggested checking out vinyl floating flooring instead. The more I though about it the more I really started to like that idea because it would allow me to run the same flooring throughout the bathroom and the closet for a much cleaner look.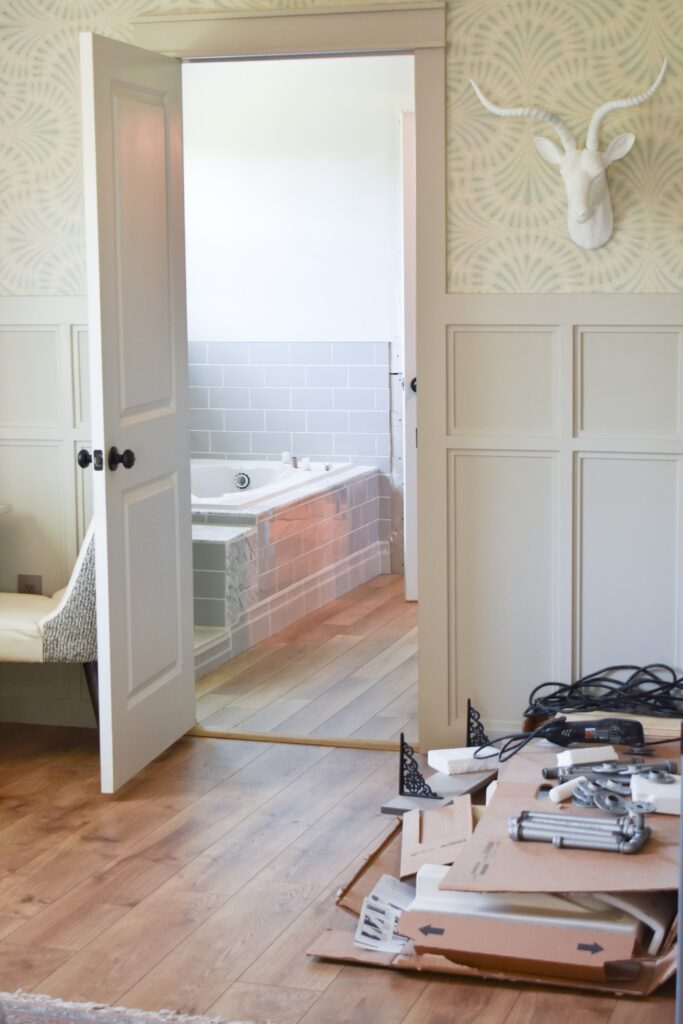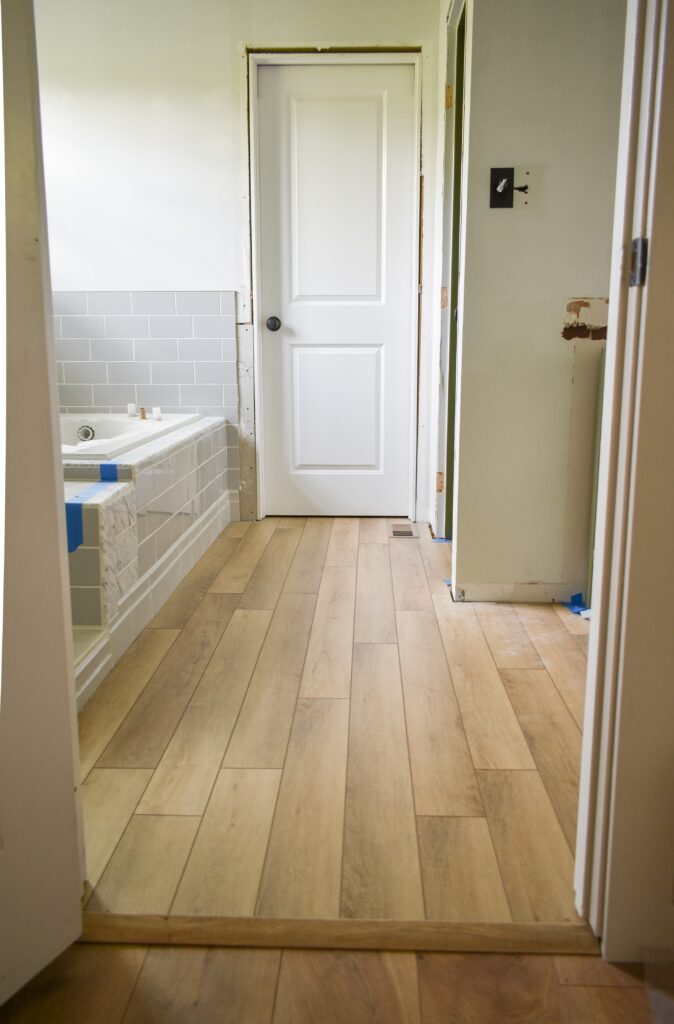 I was able to find a style that is really similar to the laminate flooring that we have throughout our whole house (from the pulled back view you can see how nicely it blends together) and ultimately I think that adding this touch of wood to contrast with all of the tile warms the whole room up in a really lovely way.
The second update I want to share with you this week is the transformation of our little water closet. Before I installed the floors I did some exploratory surgery on the wall behind the toilet to see if I would be able to add a recessed shelf that will eventually be covered by a secret door that will HOPEFULLY make it seamlessly disappear into the rest of the trim work in the room.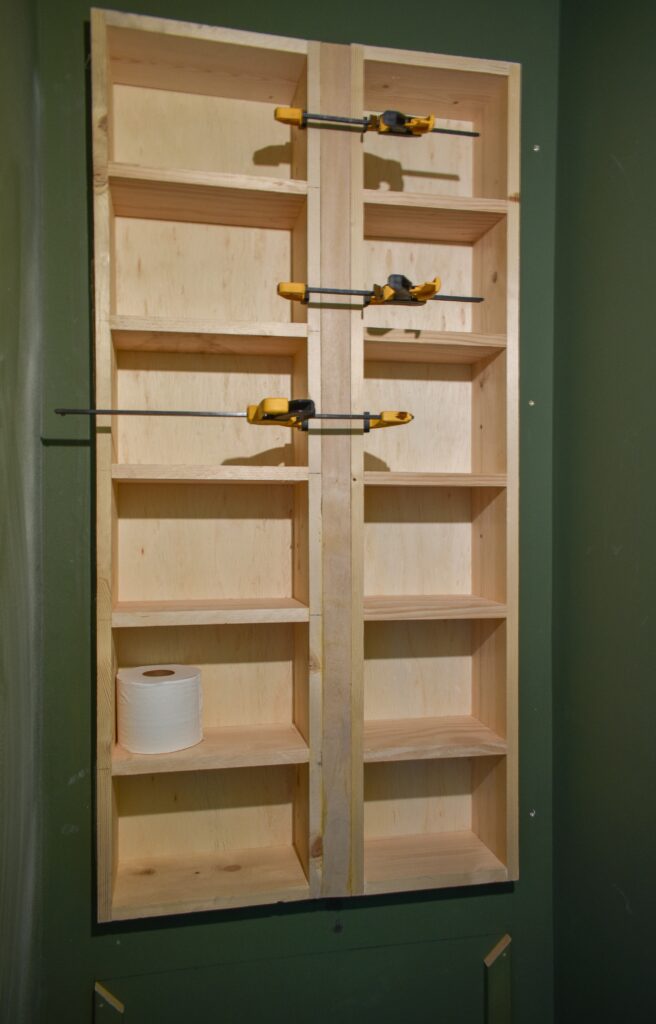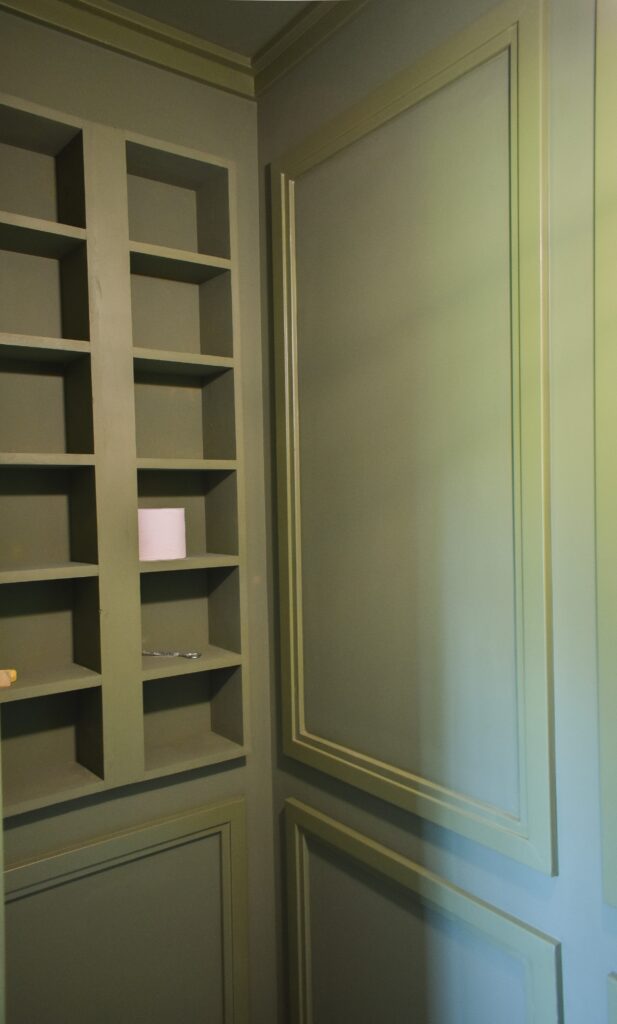 Speaking of trimwork – the rest of the room got some simple picture frame molding and a new coat of rich Olive Green paint (Oakmoss by Sherwin Williams). I am still planning on adding lots of artwork in here to brighten it up and make it feel like my own little private "salon"….and of course I am not so patiently waiting for my beautiful new toilet from the amazing team at Speakman to be installed tomorrow.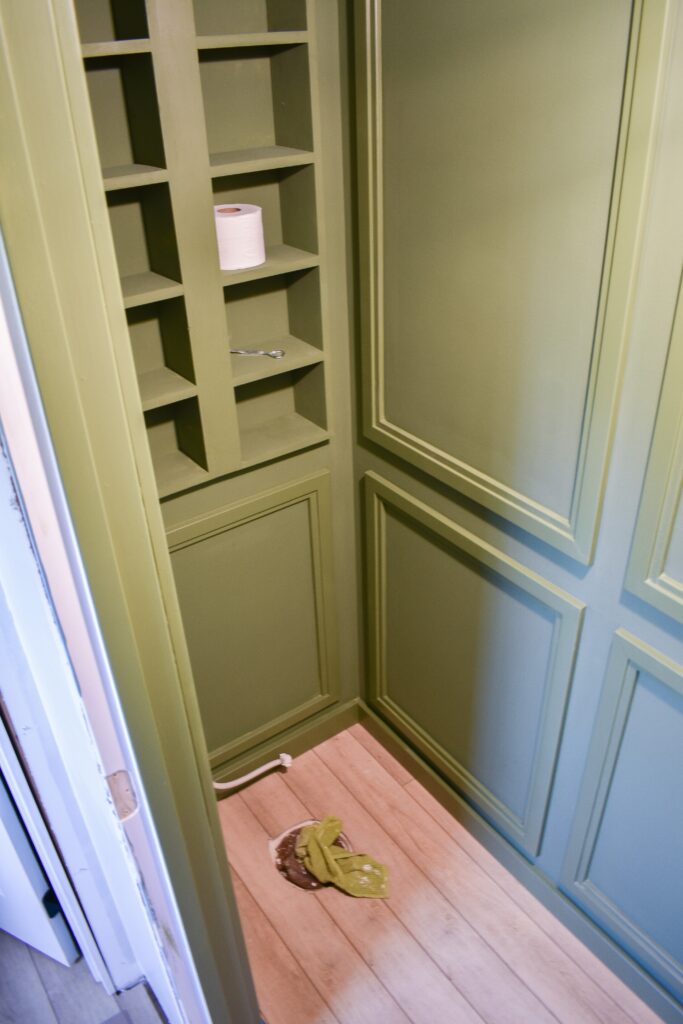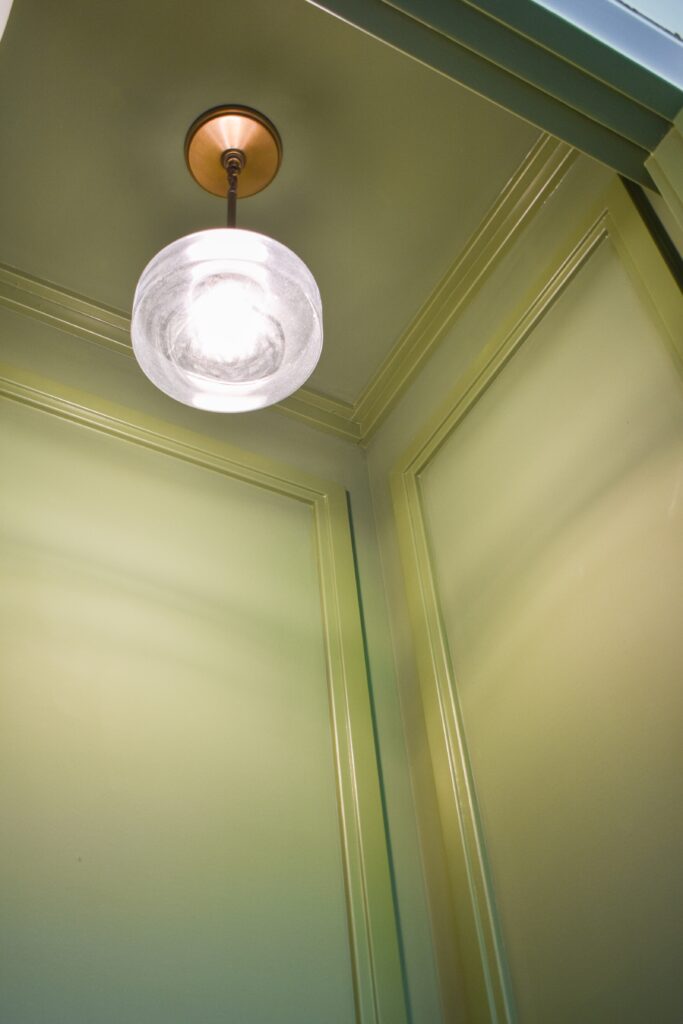 I'm hoping that the rest of the fixtures will also be installed tomorrow because my plan for week 6 is to go full steam and finish up the rest of the bathroom so I can spend the last two weeks getting all of the final touches together, which I have barely started thinking about let alone shop for. So send some lucky to me and all the other One Room Challenge participants this weekend because if they're anything like me this is when they could really use some.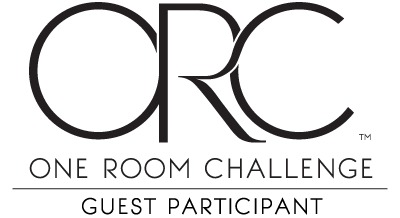 Thank you to my sponsors!
Thank you to the companies that sponsored products for me to use in this project, Cyrstorama, Speakman, Bathroom Butler, and Handy Paint Products. I'm so grateful to be able to use their beautiful products to make my vision come to life.